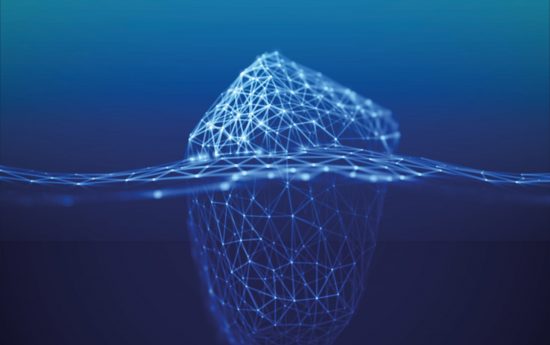 The desire for a more future-proof water management is a product of a changing climate and the resulting, increasingly capricious weather patterns. To minimise the potential negative impact of these on water management, we need to be capable of anticipating them with targeted measures. The steer ability of our water system is essential in this regard. In this context, sensors have for years been a recognised tool in the maintenance and management of water infrastructures. They help monitor their actual condition and facilitate faster and more targeted risk management action. The goal is to maximise data-use effectiveness and thus generate deep and – for water practice – meaningful knowledge about the water system. The growing volume of data now requires from the water sector a combination of vision (data, for what purpose?), focus (which data?), facilities (where to store the data?) and visualization (how to present data?).
We have transformed the vision, focus, facilities, visualization combination into a practical approach. This involves using a Digital Twin to provide the optimal context for adding societal value to data.
Based on our practical experience, and fuelled by your ambition as the client, we would be glad to discuss your digital water desires. We would be happy to advise you on the utility and necessity of the various dimensions of Digital Water. We offer support in Data Management & Storage and facilitate in data presentation. Our Digital Twin approach is the most optimal instrument to connect and create real time insights in all different aspects of water infrastructures. We can do the latter for three separate Digital Twin development stages: Exploration (Digital Twin?), Architecture & Design (what is required?) and Implementation (the Digital Twin in operation). In other words, we offer a structured approach that produces digital solutions with practical added value.
Digital Twin approach?
Water infrastructure is a valuable societal asset. We must take good care of it. With our integrated Digital Twin approach our purpose is to contribute to efficiency improvements, cost-savings and to the risk management of the water infrastructure. All of this from the perspective of our client. We do this – working in close partnership with diTTo, our Digital Twin Company – through the combined use of three tools, which can also be used separately.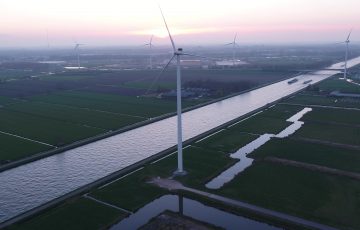 DT-SCOPE (Digital Twin Exploration)
The Digital Twin Exploration (DT-SCOPE) tool helps organisations make the Digital Twin approach operational. This means that we offer support in the formulation of the mission, vision and strategy underlying this approach. These elements form the foundation for the design of the central digital platform architecture, the data collection method and the validation of these data. They also provide the basis for the application of specific modelling techniques and the resulting scenario planning possibilities. With DT-SCOPE you will discover whether a Digital Twin approach can be applied to your water infrastructure. And, if so, what your own Digital Twin approach would look like in greater detail. The focus is of course directed at the type of system that you manage. This can result in an action plan for the design and the implementation of your own Digital Twin approach.
Read more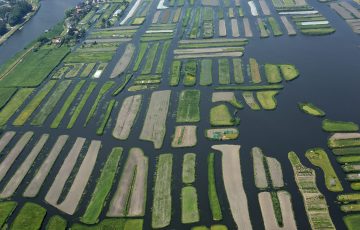 DT-AMBO (DIGITAL TWIN Platform Architecture and Design)
A Digital Twin approach is a comprehensive digital approach to the design, management and maintenance of physical water infrastructure. For a Digital Twin approach to work, a large number of digital systems need to be made to communicate with each other. This always involves customisation. Much depends on the way in which the facilitating digital platform is set up. For this to be achieved in a carefully considered manner we have developed DT-AMBO. This process-oriented tool facilitates the design of an optimal Digital Twin architecture corresponding to your organisation's objectives. In a transparent and traceable way, it helps you deal with data related to the design, realisation and management of your water infrastructure.
Read more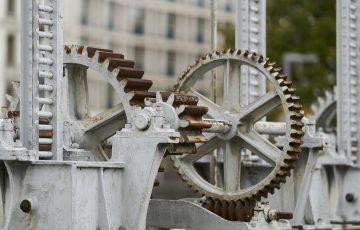 DT-AUXS (Digital Twin Auxiliary applications cluster)
The implementation of a Digital Twin approach is facilitated by tools from our Digital Twin Auxiliary applications cluster (DT-AUXS). The DT-AUXS Tools set provides solutions along four dimensions (data management, condition monitoring, analytical tools, cascading) in the digital management of your water infrastructure. Data security, transparency and traceability are all given top priority.
Read more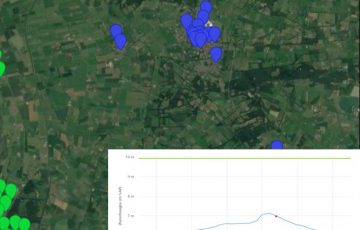 ARGUS
The Water Data Portal ARGUS facilitates a safe, online platform for the management of water data. This could for instance involve data from hydrological monitoring networks or the Urban Water Buffer, but also data from sensors connected to the water infrastructure. These can be owned by different stakeholders, who may or may not be interested in the added value created by the storage and analysis of combined datasets. As a new feature, ARGUS also facilitates data storage related to a structured Digital Twin approach; your infrastructure is traceable always. Data at the service of a future-proof water sector is our motto. Naturally, we pay close attention to the security of the data environment, and data governance & compliance key concerns for ARGUS.